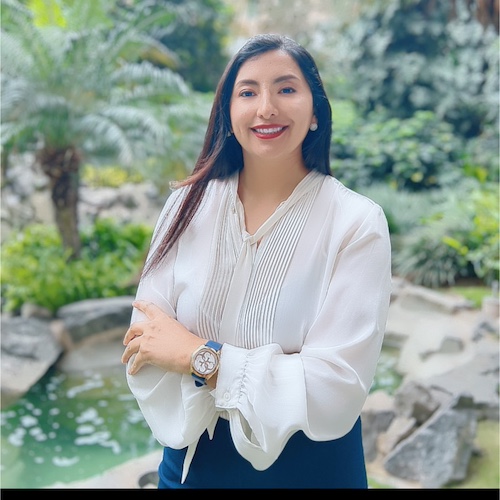 Melissa Gonzales
Agile Coach | NTT DATA Europe & LATAM
As the Digital Transformation and Organizational Agility Executive, I partner with leaders in business and society to tackle their most important challenges and create value for their customers. With 16 years of experience in agile coaching, digital strategy, and business transformation, I have the credentials and competencies to help clients achieve their full potential and deliver exceptional results.
My expertise includes: Solid understanding of software development lifecycle models, Project management with the traditional PMI and Agile approach. Agile@Scale, SAFe® SPC, OKR, Design Thinking, Lean Startup, Management 3.0, Change Management, Enterprise Agility, Data Driven Organization, DevSecOps, ITIL, COBIT. I have successfully led and supported large-scale and complex transformations for clients across various industries and regions, enabling them to adopt agile mindsets and practices, optimize their processes and portfolios, and leverage cutting-edge technologies and solutions. I also facilitate training and coaching sessions to empower teams and executives with the skills and knowledge they need to thrive in the digital age. My goal is to create a positive and lasting impact for my clients and their stakeholders, and to foster a culture of learning, collaboration, and excellence.
Mediterraneo B Viernes
"Critical Thinking: De Datos a Decisiones" con métricas ágiles para la estrategia de acompañamiento en una transformación
Co-facilitador: Sol Ocharán
La creación del framework está inspirado en Lean Six Sigma, Machine Learning e inteligencia artificial. El framework tiene por componentes los análisis: descriptivo, predictivo, optimización y control para generar conciencia en base a los pilares fundamentales del pensamiento crítico aplicado a las métricas ágiles adicionalmente presentaré dos casos de adopción con resultados en el corto plazo en empresas del sector financiero. Objetivos de la sesión: 1. Fomentar el análisis sistémico: El pensamiento crítico ayuda a examinar las métricas ágiles desde diferentes perspectivas y considerar múltiples factores que podrían influir en su interpretación. 2. Evaluar la efectividad de las métricas: Analizar y cuestionar la relevancia y utilidad de las métricas ágiles utilizadas en una transformación, proceso o proyecto. Examinando sus fundamentos, validez y coherencia, identificando posibles sesgos o limitaciones. 3. Identificar mejoras y oportunidades: Esto implica detectar posibles limitaciones, encontrar formas de obtener métricas más precisas o relevantes, y proponer cambios o ajustes que puedan llevar a una mejor comprensión y toma de decisiones basada en datos. 4. Promover la transparencia y la rendición de cuentas: El pensamiento crítico ayuda a garantizar que las métricas ágiles se utilicen de manera transparente y justa, evitando manipulaciones o interpretaciones erróneas. También permite cuestionar supuestos y garantizar la rendición de cuentas en cuanto a la interpretación y uso de las métricas por parte de los equipos y líderes. En resumen, el pensamiento crítico aplicado a las métricas ágiles busca mejorar la objetividad, la precisión y la utilidad de las métricas utilizadas, así como fomentar una comprensión más profunda de los datos y resultados para la toma de decisiones informadas.